History
The Northeast Sammamish Sewer and Water District is a municipal corporation which was created as the Sahalee Sewer District in 1969. The District first constructed sanitary sewer facilities in the Sahalee area in the early 1970s as part of the Sahalee Estates development. When the Sahalee Sewer District expanded to serve additional developments, the District name was changed to represent the actual service area. Sahalee Water Company first provided water service within the District. The Sahalee Water Company was a private company owned by the developer of Sahalee Estates and was fully operational in 1969. The District purchased the Sahalee Water Company, including all wells, water mains, storage tanks and all other items necessary for the successful operation of the water system in 1982.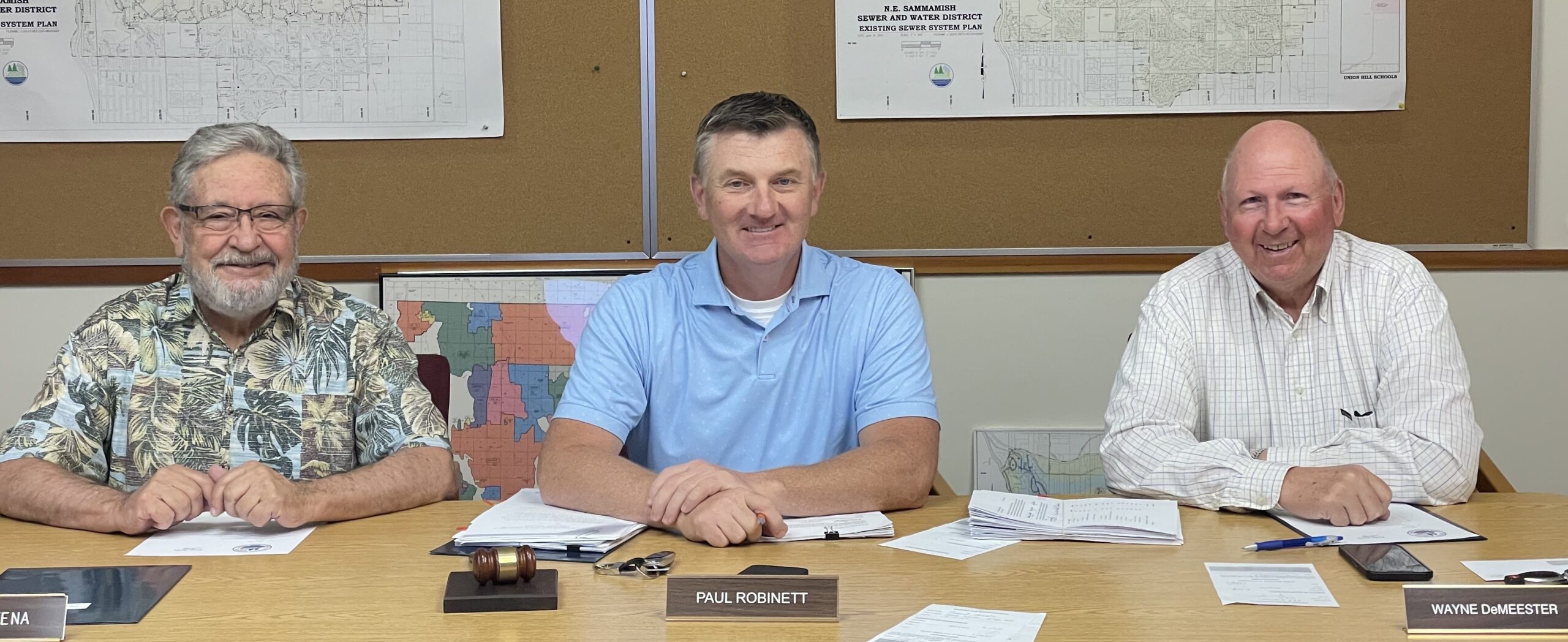 Board of Commissioners and General Manager
A three-member elected Board of Commissioners governs the District. The Commissioners must reside within the District boundaries. The term of office is six years and the terms are staggered.
Paul Robinett, President
Term Expires: 12/31/23
Paul Sentena, Secretary
Term Expires: 12/31/27
Wayne DeMeester
Term Expires: 12/31/25
Laura Keough, CPA
General Manager
Board Meetings
The Board meets twice monthly on the 1st and 3rd Wednesdays of each month, unless noted below.
As an option to attending Board meetings in person, they can be watched live via Zoom at 7:30 a.m. as follows.
1st week of each month: https://us02web.zoom.us/j/84446826872
– Enter Meeting ID: 844 4682 6872 (phone as needed: +1 253 215 8782 US)
3rd week of each month: https://us02web.zoom.us/j/81335184406
– Enter Meeting ID: 813 3518 4406 (phone as needed: +1 253 215 8782 US)
CONTACT
425-868-1144 (24 hrs)
3600 Sahalee Way NE
Sammamish, WA 98074
7:30 a.m. to 4:00 p.m.
Monday - Friday