Lead Water Service Line Inventory
Water Service Line Identification Form
Water suppliers in Washington State are required to compile a complete inventory of drinking water service line materials used throughout the water system by the end of 2024. This includes district-owned and customer-owned service lines that will be one of three to four different types of materials. The drinking water service line is the pipe that runs from the water meter at your property to your residence, as shown in the illustration below.
Completing the step-by-step form below will help determine your drinking water service line material. 
By taking part in this important program, you are helping to provide critical information that is needed to determine your water service line material. We respectfully ask that you please take the time to complete this form and to answer the questions to the best of your ability.
Thank you! 
 
How to Identify Your Water Service Line Material
Before filling out this form, please review and follow the instructions for self-identifying service lines from the information below or from the mailer you received from us. It's OK if you're not 100% certain of the material. If you have any questions or need assistance with determining your service line material, please contact our office at 425-868-1144.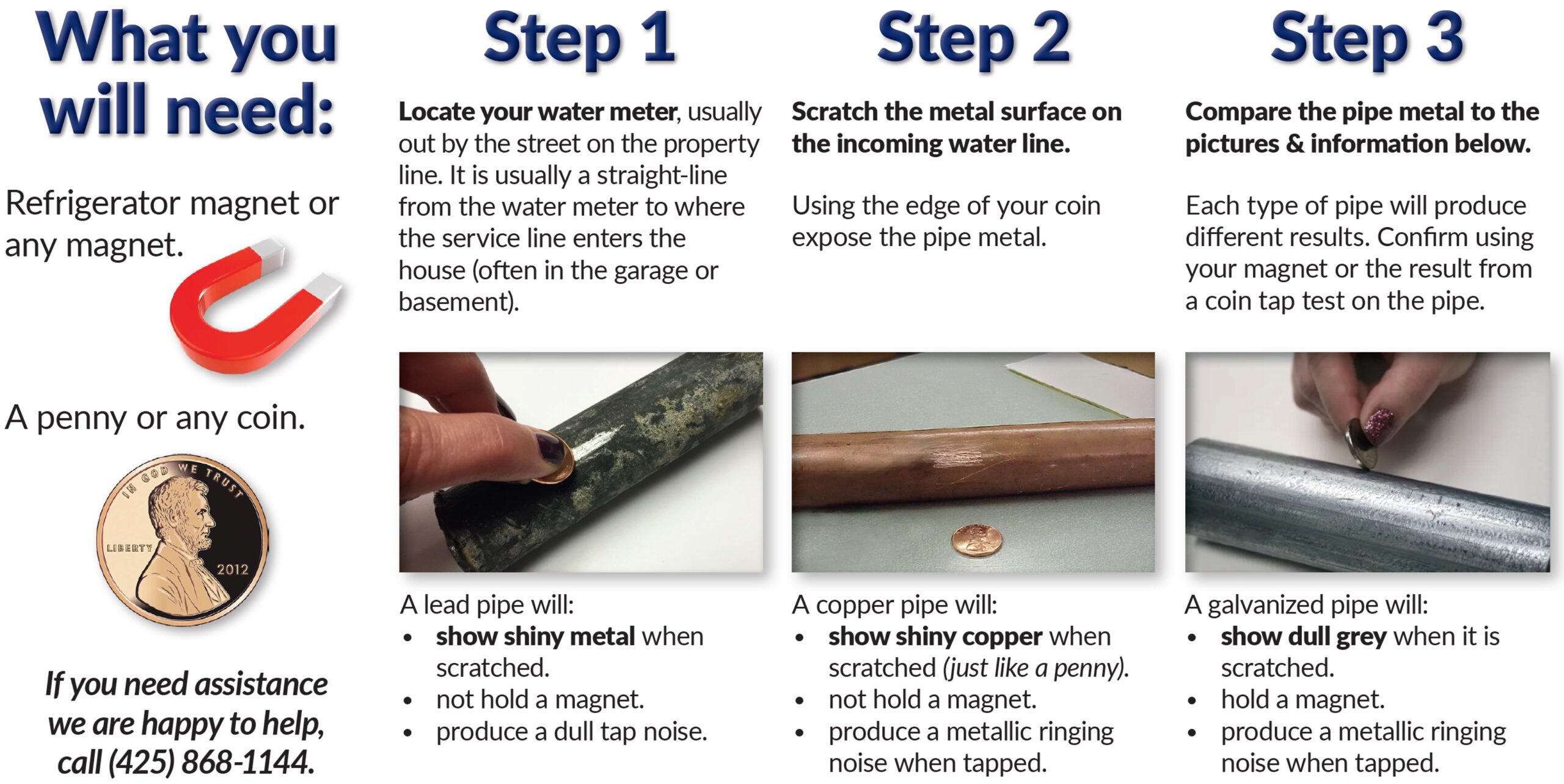 Customer Input Form – Water Service Line Information
Please fill out the information below to the best of your ability
CONTACT
425-868-1144 (24 hrs)
3600 Sahalee Way NE
Sammamish, WA 98074
7:30 a.m. to 4:00 p.m.
Monday - Friday