System Information
The Northeast Sammamish Sewer and Water District is a municipal corporation which was created as the Sahalee Sewer District in 1969. Sahalee Water Company first provided water service within the District in 1969. The District purchased the Sahalee Water Company, including all wells, water mains, storage tanks and all other items necessary for the successful operation of the water system in 1982. Today, the District provides water service to nearly 3300 customer accounts and sewer service to approximately 4800 customer accounts.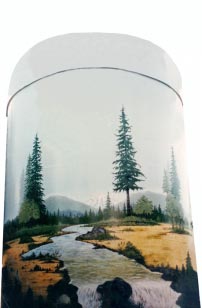 Water Quality
All of the water supplied by the District is produced by five deep groundwater wells. The water produced by the District's wells is of superior taste and quality. Unlike many of the regional surface water systems, there are no chemicals added to the District's water for disinfection purposes.
Water from Wells 3 and 4 is routed directly to a treatment facility prior to entering the distribution system. The treatment facility removes arsenic and hydrogen sulfide and is located just north of the Crest development. As water is filtered through the treatment facility's media, arsenic particles passively adsorb or adhere onto the iron surface without the use of chemical additives.
The District's water continues to be tested to the Department of Health requirements and meets all water quality standards. The District's water has won several awards in industry taste test contests.
CONTACT
425-868-1144 (24 hrs)
3600 Sahalee Way NE
Sammamish, WA 98074
7:30 a.m. to 4:00 p.m.
Monday - Friday